History retold and brought to back life for every American!
How does one even start to review a musical so iconic it's already spawned its very own Off-Broadway satire show? A production so successful and widely know that its own fame is probably the strongest force stirring up hundreds-long queues every time a new block of tickets goes on sale? I suppose you'd rewind all the way back to the begining, past the well-stocked merchandise stand, past the on- and offline fights to get hold of a pair of Hamilton-yellow Golden Tickets, past the countless awards won, and past the debut that set Broadway on fire.
You'd start at a small, lively incubator space in New York called the Public Theatre where Lin-Manuel Miranda saw the musical he'd spent almost six years creating finally come to life. You'd start here because although a lot (LOT) might have happened in the 18-months between when Hamilton first took to the stage and the start of its residency in Chicago, the essence of what made it such a theatrical phenomenon still remains. And that is the show's sublime soundtrack and determined casting - two aspects of the Best Musical winner that really stood out for me when I saw it at the Privatebank Theatre in November 2016.
When the Public Theatre production first opened for reviews, one of the most talked-about aspects of the production was the casting, and for good reason. Though this is the story of Alexander Hamilton, it's also the story of the people who helped give birth to the United States of America. The musical often sings about immigrants - including the line 'Immigrants, we get the job done!' which got great applause - because minority communities helped make the USA what it is today and form an important part of the country's population, a truth which is beautifully perfectly reflected in the cast's diversity.
While theatre has certainly moved on from viewing who plays racial or even gendered roles as being rules that cannot be broken, Hamilton subverts typical casting in a way that doesn't just highlight the many nations who played a role building early America, it celebrates them. And when you combine this with the ultra contemporary score that draws from hip-hop as much as it does from Sondheim, Hamilton truly becomes an American musical for every American.
Of course, one of Hamilton's most obvious successes is that any production that can make political history as engaging as it does deserves a big round of applause. Read some of the lyrics and you'll probably be surprised to discover the characters are rapping about things like cabinet financial discussions and proposed government structures. Yes we all know it's a historical musical, but Miranda doesn't compromise any of the drama by delving into the details. If you heard these songs on the radio you'd be singing along without even thinking about what the lyrics were, they're that catchy!
My turn to experience this theatrical tour de force came a few weeks into the Chicago run, well after the Broadway production opened, and after several stops of its national tour had been announced. For better or worse, I'd already listened to the soundtrack countless times and of course read about every award, major TV spot and new ticket release as they happened. And so it was, that as I took my seat at the Privatebank Theatre, I couldn't help but wonder what would be left of this production to amaze me, to allow me to catch a glimpse of its spirit when, like so many other creative successes in our Postmodern world, it's already fast becoming a version of its original self.
It was Wednesday November 9th and as I sat in my seat, countless students across the USA were preparing their banners to protest against Donald Trump's shock Presidential win earlier that day. I went into Hamilton knowing the songs, the story, and thinking that I already knew why it was so successful. But I left at the end finally seeing that the real genius of Hamilton lies in the way it gives this history back to every young person in the audience, and further afield too through its regular TV spots, Spotify soundtrack and Remix album.
Hamilton's diverse cast and contemporary soundtrack make the show's message so much more accessible to audiences of all ages, including an audience that will one day become the future leaders of the country. The future Alexander Hamiltons, Aaron Burrs, and Angelica Schuylers. It reminds every person who sees it that we are the only ones responsible not just for creating our own legacy, but for helping to build the future we want our children to grow up in.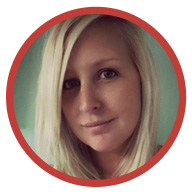 Reviewed by Wendy FYNN
Wednesday 9th November 2016
Privatebank Theatre, Chicago
Find me on Twitter: @Chicago_Theatre
View our show pages for more information about Hamilton, CIBC Theatre.